General information - CVT Summit 2023
Please note that pre-registration is mandatory for all meeting participants. If you would want to participate in the meeting, please contact ism_CVT2023@amsterdamumc.nl for more information.
---
Venue:
Address: IJDok 6, Amsterdam, The Netherlands
Telephone number: 00 31 20 891 4800
---
Route from the airport (Amsterdam Schiphol):
By train: Direct trains from Amsterdam Schiphol Airport to Amsterdam Central Station (in Dutch: Centraal Station) are available. It takes approximately 45 minutes to get from the airport to the hotel.
By taxi: Considerably more expensive compared to the train. Takes approximately 30 minutes from Schiphol airport to the hotel.
---
Route from the train station (Centraal Station):
It is approximately a 10-minute walk from Amsterdam Central Station to the hotel.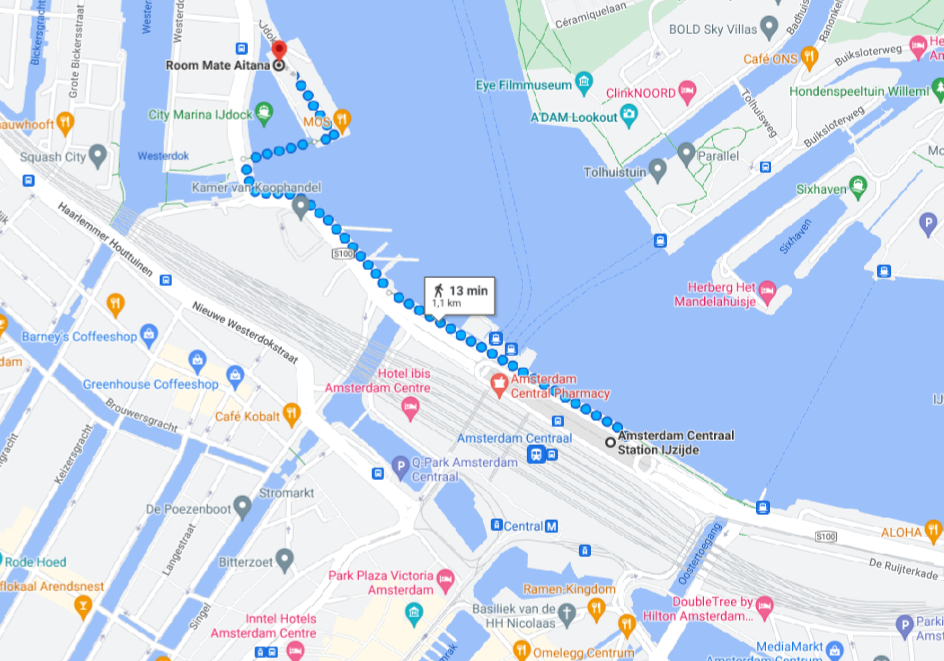 ---
Arrival time:
Participants are welcome to arrive at any time. Rooms are available for check-in after 2 PM. A welcome reception with a walking dinner and drinks will be organized at the hotel on Wednesday 31 May 2023 in the evening. The meeting will officially start on Thursday 1 June 2023 at 9 AM CEST. Therefore, please arrive at the meeting location on 1 June 2023 at 8 AM CEST at the latest for the registration. The meeting will adjourn on Friday 2 June at 3 PM.
Please note that all participants are expected to attend the full scientific meeting.